Well, hello from beautiful Brooklyn New York!
Our name is Loquat Creative. We are a small but mighty digital identity, design, development and marketing firm based in Brooklyn NYC with a "distributed" work environment. What does that mean? Our team members are located across the continental US and all of them have been with us for many years. We don't believe in outsourcing abroad, so we just don't. We are passionate about education and making sure clients know not just what they're getting, but why and how. We know that the internet is a complicated place and it's our job to make sure you understand what's going on - every step of the way. Founded by Jena Starkes nearly 20 years ago, we've been busy making pixels and teaching folks how to use from day one. As an Authorized Squarespace Trainer and Squarespace Circle member, Jena is officially an expert not just in designing sites, but in designing them in Squarespace, and also in teaching folks how to use the platform.
In addition to website work, Jena creates awesome brand identities and makes logos from scratch. She's obsessive about social media and using media to attract attention. The whole Loquat team is committed to keeping up with the latest and greatest technologies and trends. Although we specialize in Squarespace website development and design, our technical skill set includes Expression Engine, Craft, WordPress (though frankly, we'd rather not), Shopify e-commerce design and development, Squarespace "plugin" development, and all kinds of graphic design tools. We can also shoot and edit HD video (Jena's got a background in filmmaking) and we know the dark secrets of search algorithms for SEO and social media marketing on every platform worth knowing.
The People
Loquat is a small but mighty team of creative, smart, talented folks. We all work out of our very own home offices, all over the United States. We've been together for a long time now, and we've got it down.
Your name is weird...
(or "What is a Loquat"?)
Once upon a time there was a tiny start-up web and logo shop with a mothership office based in the West Village in NYC. Its founder, Jena Starkes, was looking for a name for her company. She wanted something different, something creative, and something that wouldn't be inherently subjected to the ravages of spam. She thought and thought, and wandered through the usual process not coming up with anything truly wonderful. But then...
In a flash of brilliance, her mother came to the rescue. (This happens often, mothers coming to the rescue.)
Jena's mother is a writer and comes from the 1960's, which were, well, freer times. She loved inventing and playing with words, a passion she passed on to her daughter. Jena's mother said "Hey, what about a word that's not a word?" and, like a bolt from the blue, Jena's childhood favorite came roaring back. "Peniferella!!!" they exclaimed, in unison. It was perfect. It fulfilled all her criteria. It was different, it looked nice in print, it rolled off the tongue, and best of all it didn't mean anything, so spam would be unlikely!
Jena named her company Peniferella, created a logo featuring a bright green pig (pigs are smart, clean, industrious, and also quite cute). The rest, as the cliché goes, is history. Well, almost...
Twelve (miraculously spam-free) years passed. Peniferella grew and grew and so did its clientele. Its staff multiplied and the mothership left Manhattan and moved to Brooklyn. It was time for Peniferella to branch out into new and exciting territory, to offer more services (things which hadn't even really existed when they first started), to expand its reach and clientele. It was time for a change. It was time for an updated identity.
Jena grew up in Sunny Southern California, and in her back yard was the most amazing tree, filled with the most delicious bright orange tropical fruit. She loved this tree. She loved it so much that when she got her first kitten, a little orange tabby, she named him after the fruit of that tree. The fruit (and the tree) (and also the kitten) were called Loquat.
The internet is, after all, made of cats.
And that is why, many years after the green pig made its debut, after more than 100 sites and 50 logos, the company that started out as Peniferella became Loquat Creative.
(And still, no spam.)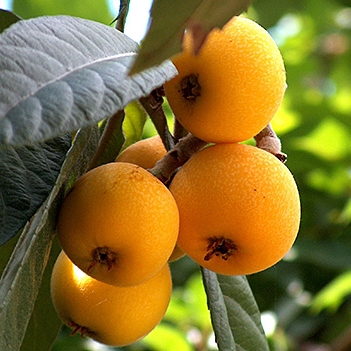 Our clients are super famous...
Our clients have been featured in these fancy places, to name just a few: